Roll over image to zoom in



Description
Small Size and Light Weight
Length 14cm;
Weight 0.23Kg;
Easy to carry.
Low Noise
Enjoy Quiet Atomization
(1) Atomizing Socket;
(2) Atomizing Cup;
(3) ON/OFF;
(4) Power Interface.
Description
The inhaler nebulizer is designed for respiratory diseases treatment and respiratory tract infection prevention.This machine is pushed by certain circuit frequency vibration to make piezoelectric ceramic vibrate harmony that caused high speed vibration of metal mesh.And the medicine liquid will be quickly popped through micro mesh hole of metal mesh plate to be countless micro atomizing particles. This will further transfer by inhalation treatment using masks or mouthpieces to patients' respiratory system.
1. One Button Operate
Easy to use.
2. Non-Slip Design
Beautiful and Non-Slip
3.Active Filter
Effective Dust Removal
4. Firm Interface
Prevent Drug Waste
1x Inhaler Nebulizer Machine;
1x Power Adapter;
1x Nebulizer Cup;
2x Mask (Adult,Child);
1x Tube;
1x Mouthpiece;
2x Air Filter;
1x Manula.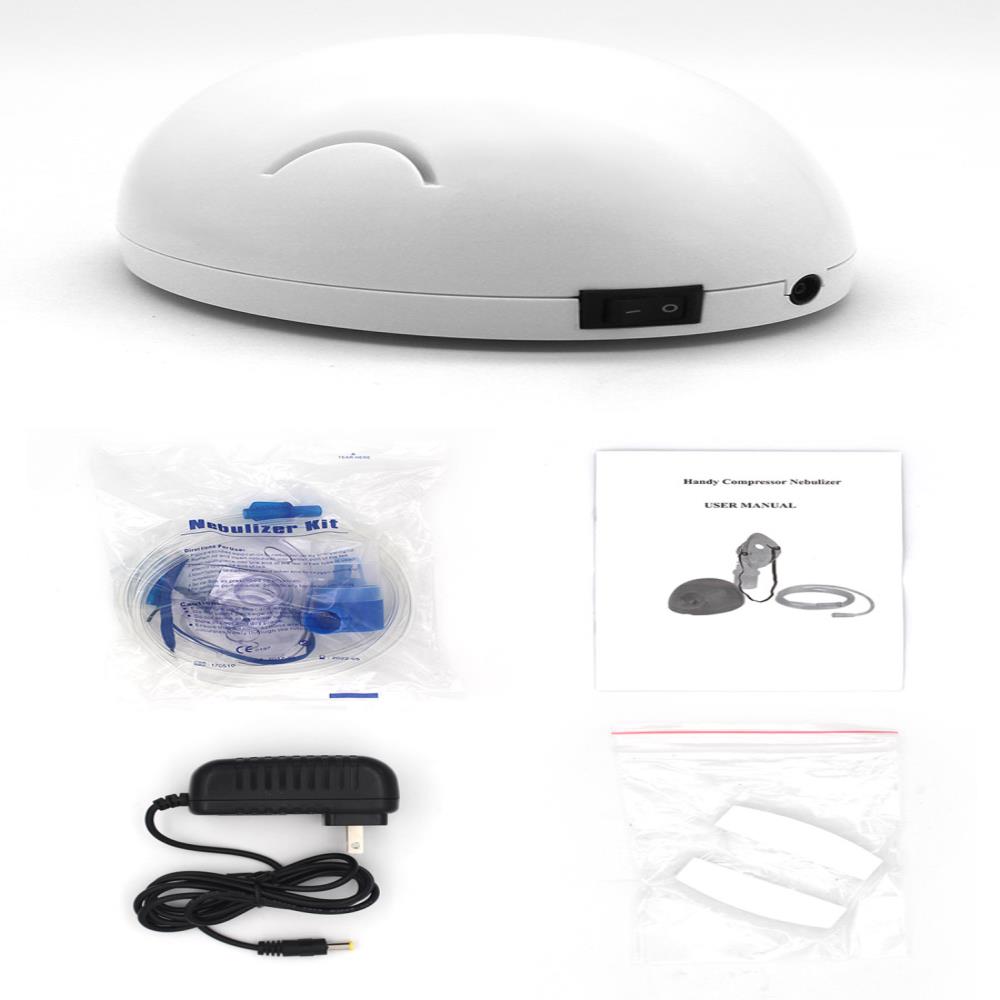 Payment & Security
Your payment information is processed securely. We do not store credit card details nor have access to your credit card information.