Roll over image to zoom in
Description
Please pay attention :CPAP will not be shipped to the US !
We support dropshipping. The package of dropshipping business will not contain invoices, receipts and other store-related information. If you are interested in dropshipping, please contact the store customer service. we welcome you.
Dear customer, please note our mask size:
1. NM4 mask is full-size packages. The package contains 3 sizes of silicone pads, large, medium and small. The step of measuring the size is omitted. Choose any size option when purchasing.
The G2S A20 is a device with an integrated humidifier and a wireless connection that automatically adjusts the inspiratory pressure. The patented manual adjustment technology gives you the opportunity to adjust the treatment pressure until maximum comfort is achieved. Automatic leak and height compensation ensure treatment accuracy anywhere. The newly designed integrated humidifier features an extra-large heating plate (>50cm2) ensuring excellent humidification capacity and increased comfort. Reslex exhale pressure release function, let you sleep easily with lower pressure.
Feature:
Designed with integrated humidifier,RESmart G2S A20 is smaller,lighter and more affable.

2.4 inch color screen with user friendly interface and 10 languages.

3 button control panel,simple and easy to use.
The package includes the following items:
- 1 * Machine
- 1 * CPAP Mask
- 1 * Travel Bag
- 1 * Headgear
- 1 * 8GB SD Card
- 1 * Tube
- 2 * Filter Cotton
- 1 * Manual
- 1 * Power Adapter
Product Parameters
Colorful Display Screen:2.4-inch
Working Mode:CPAP and Auto CPAP
Ramp Time (min):0-60
Sound Pressure Level: ≤28dB
Pressure Range(cmH2O):4-20
Pressure Increasement:0.5
Manual P(cmH2O):0-2
Expiration Pressure Release:Reslex
Adjustable Sensitivity:Yes
Warranty:1 Year
Air Tubing:Standard(19mm - 22mm)
Environmental Conditions:Maximum airflow,35℃,15% relative humidity
Humidifier Settings:Off,1 to 5 (95℉ to 154.4℉ / 35℃ to 68 ℃)
What is Snoring?
Due to muscle relaxation during sleep, the upper airway collapses, and when the air flows through the narrow channel, the surrounding tissues tremble and a snoring sound appears.
Mild snorers will suffer from hypoxemia, obesity, decreased memory, and dizziness due to decreased sleep quality. Symptoms such as low immunity: People with chronic snoring or severe snoring are often accompanied by sleep apnea syndrome. Repeated nocturnal hypoxia and hypercapnia caused by apnea can cause hypertension, coronary heart disease, and diabetes And cerebrovascular diseases, and even sudden death at night.
Easy data access:
iCode and SD card records can be viewed and evaluate though RESmart PC software or PAP Link smart phone App.
(Please contact customer service after you purchase. Customer service will provide a download link)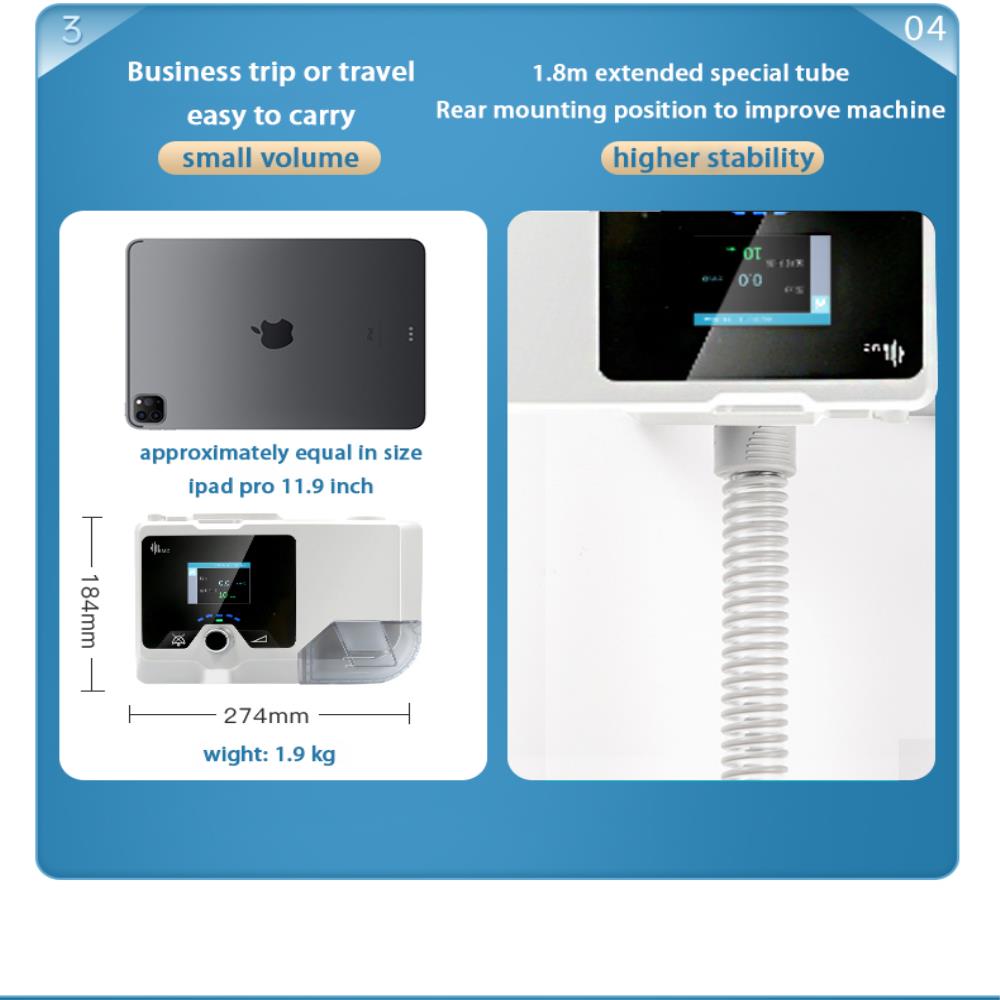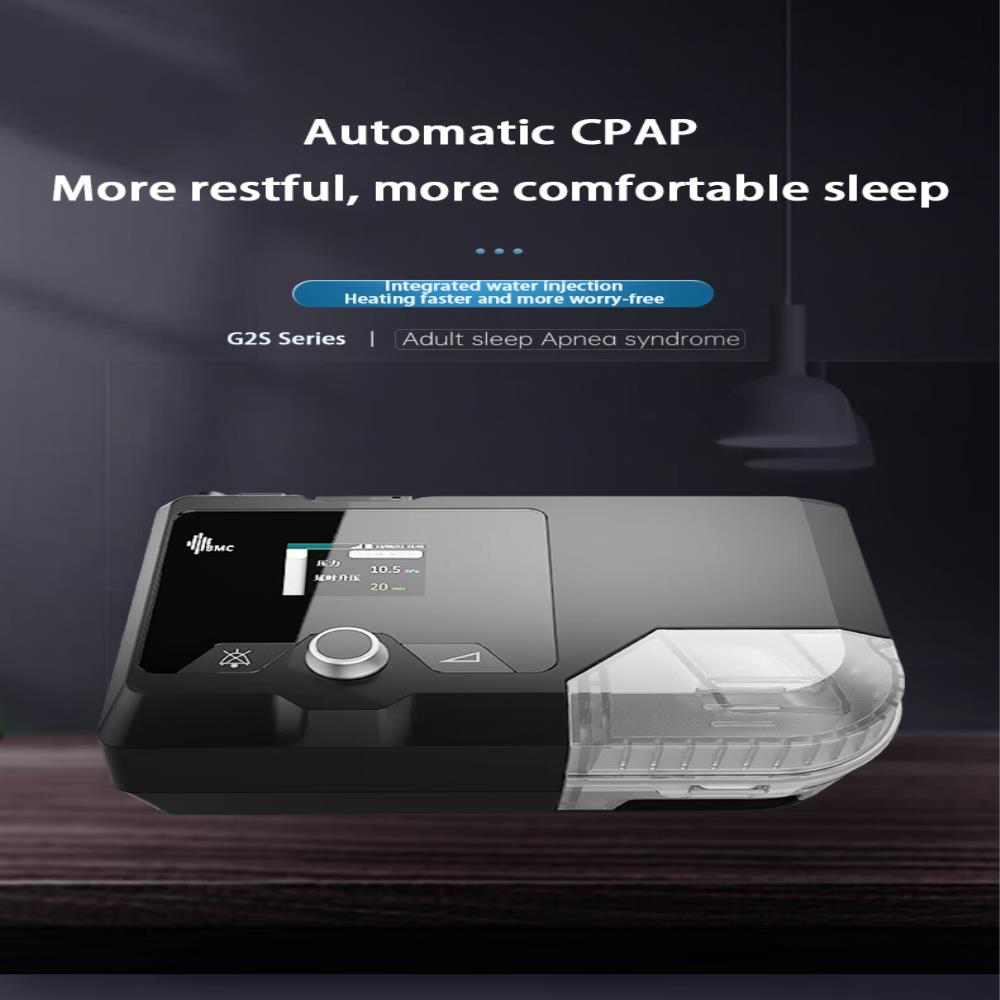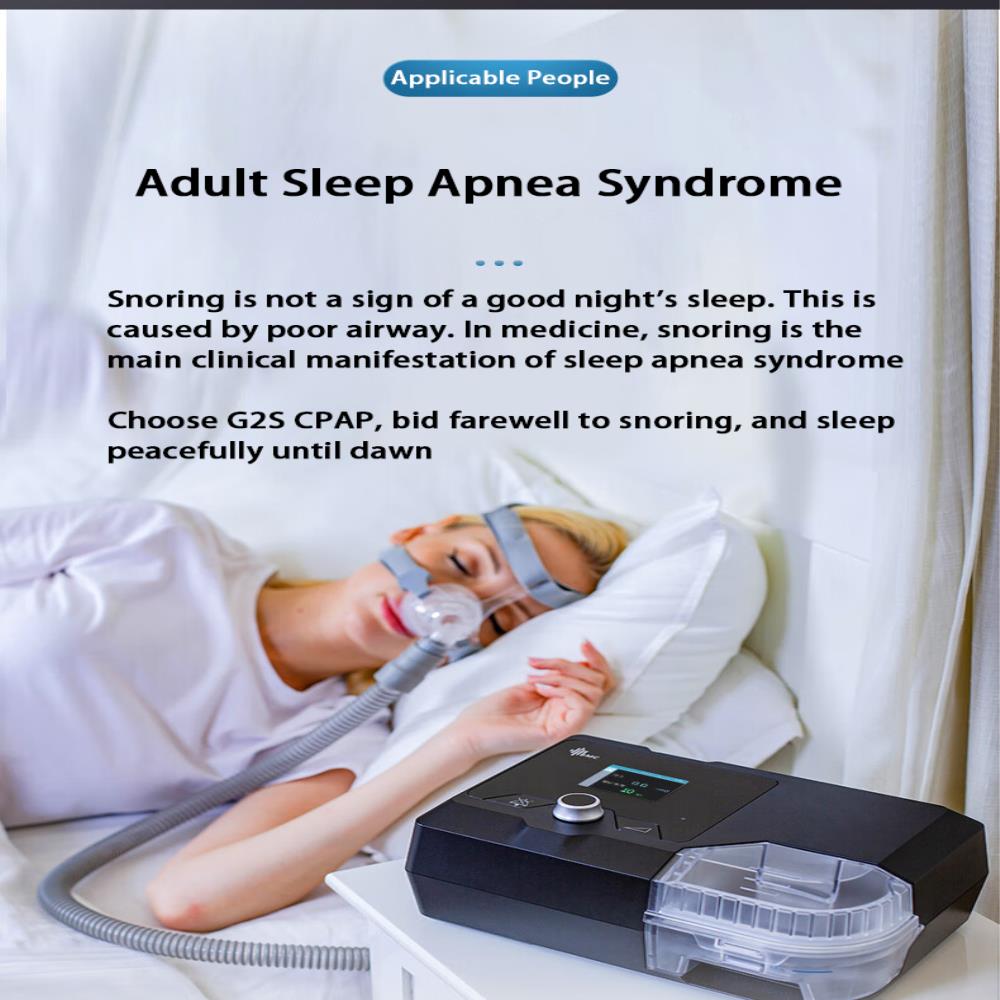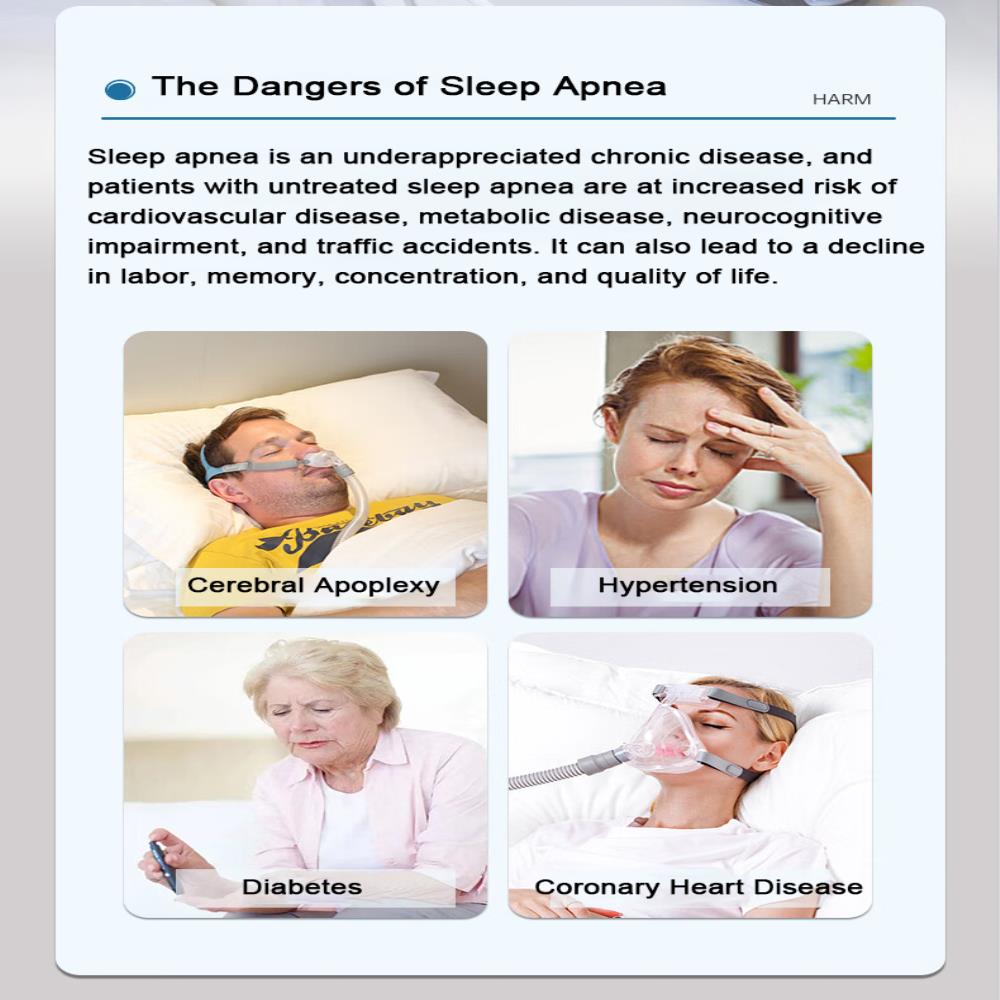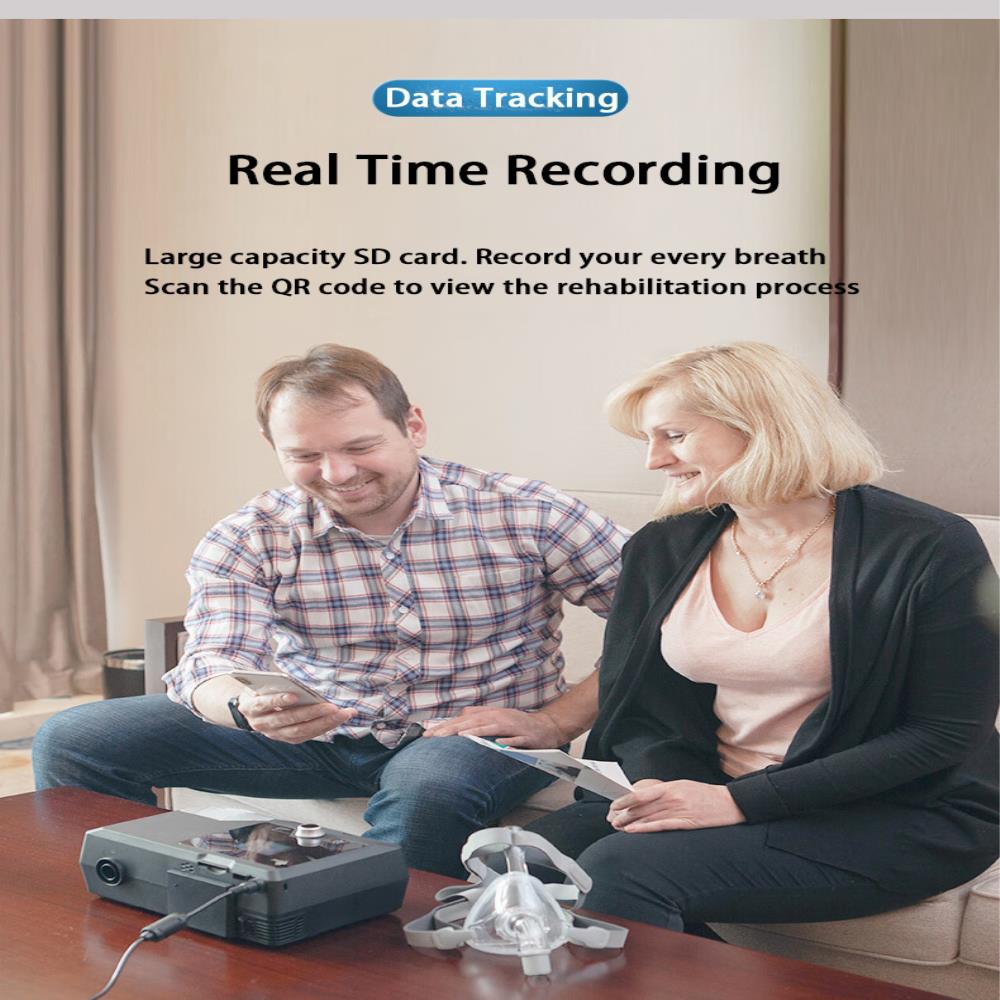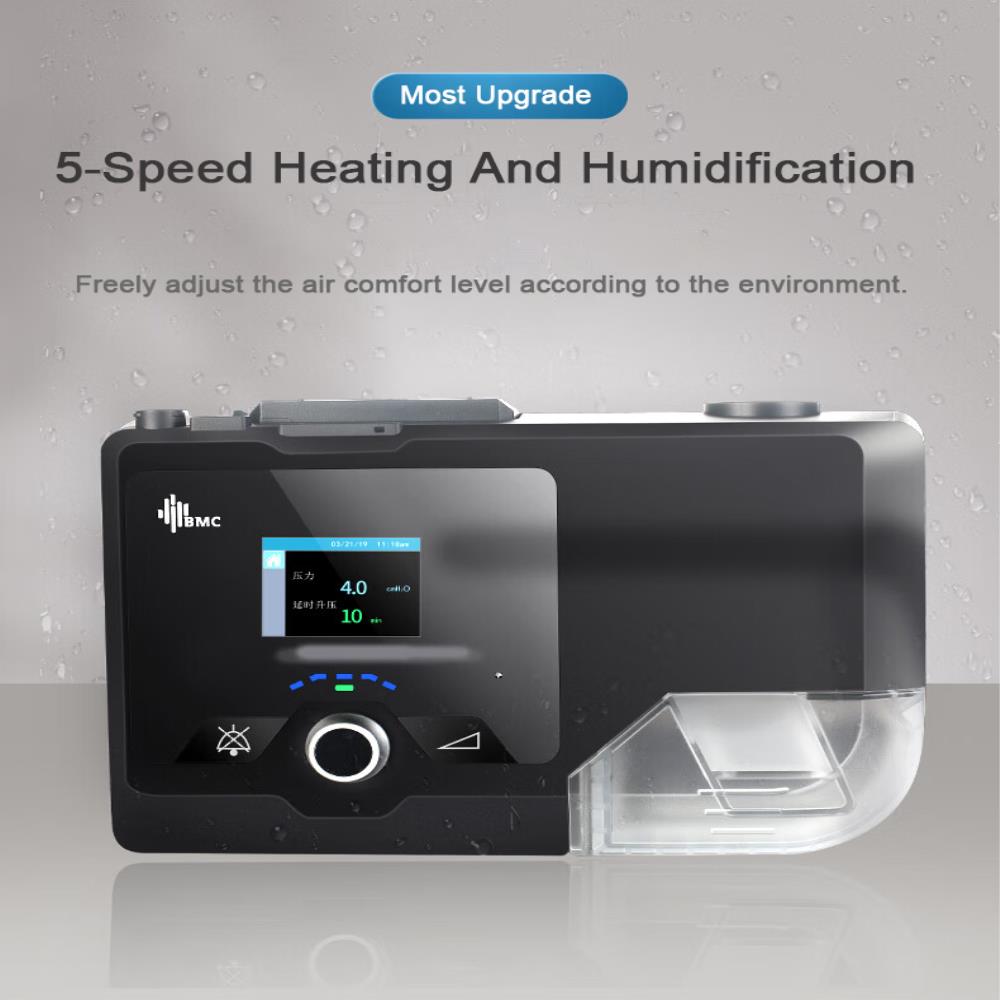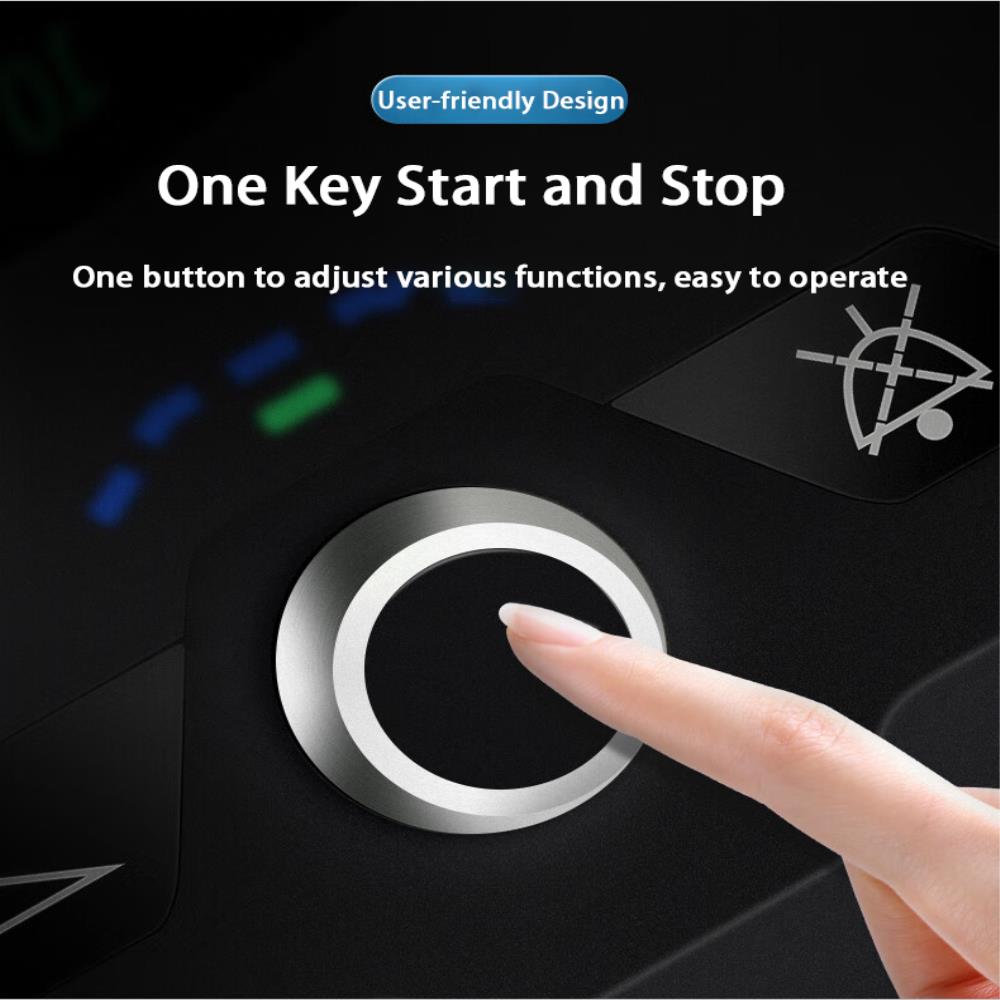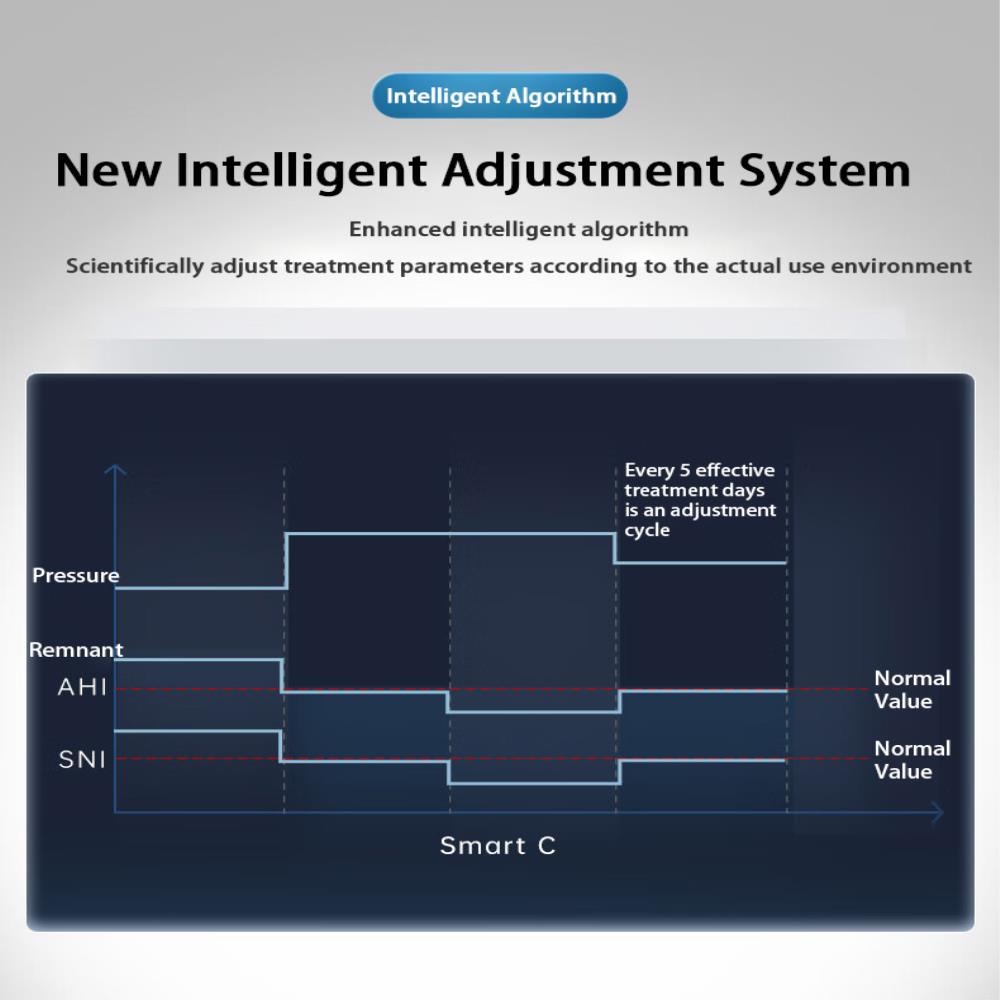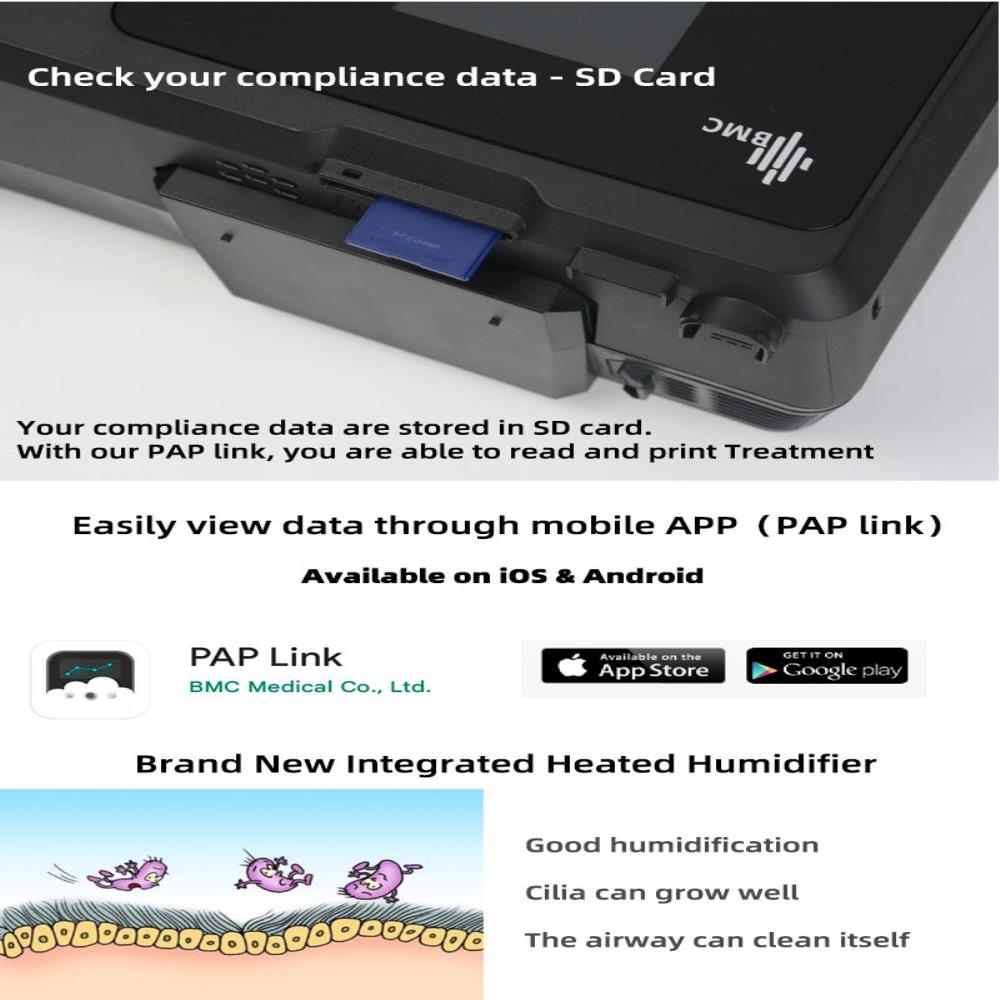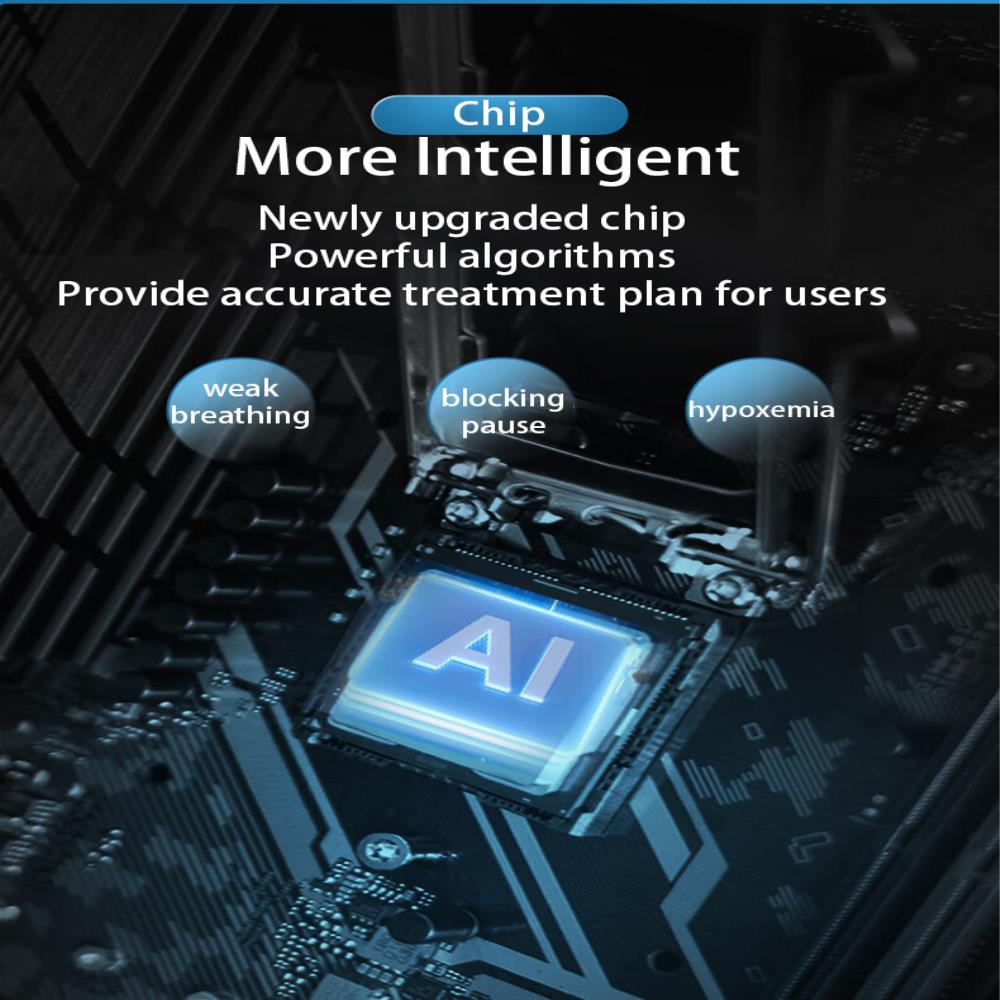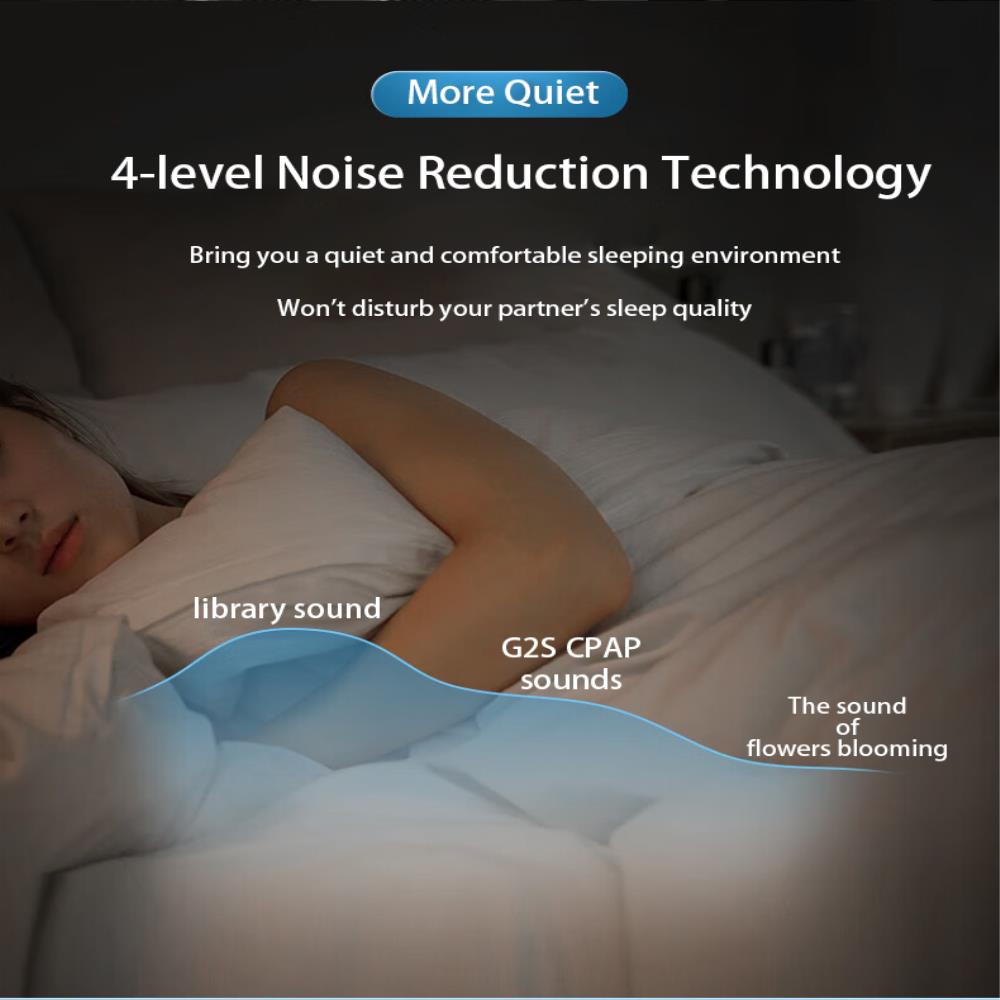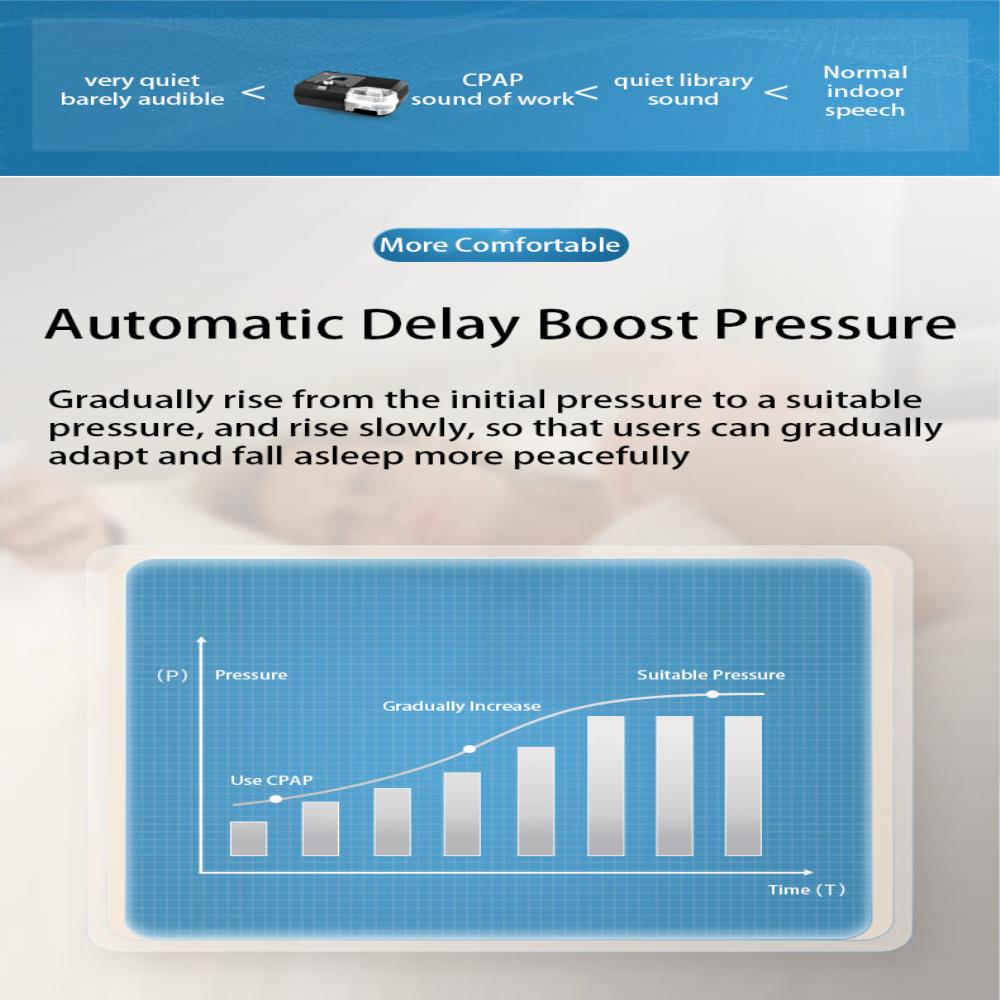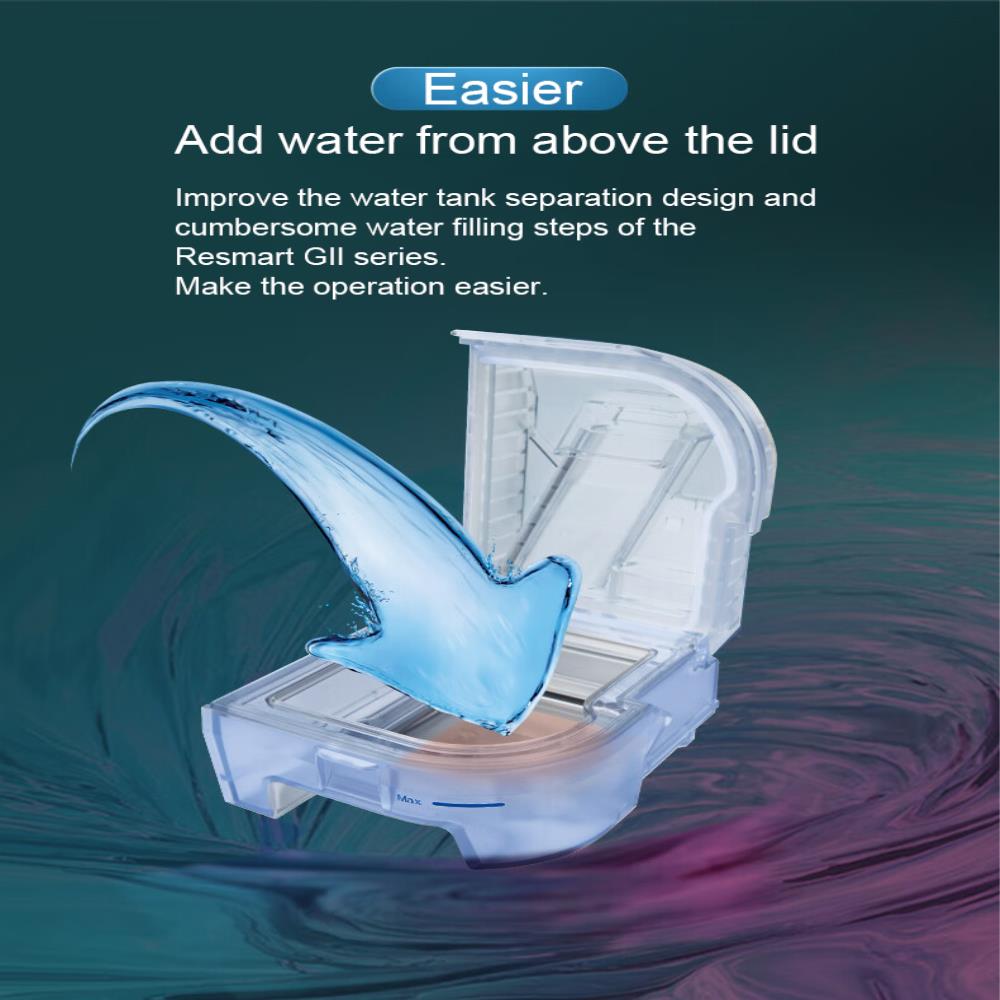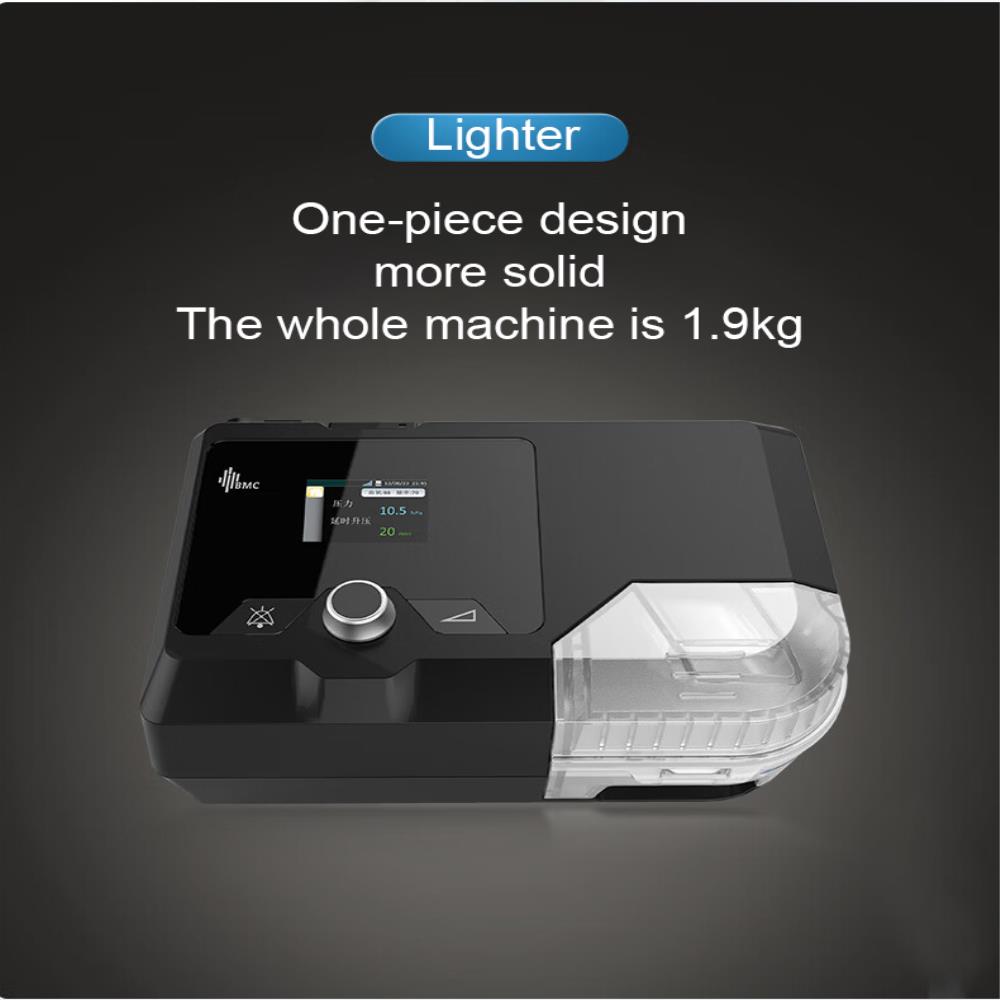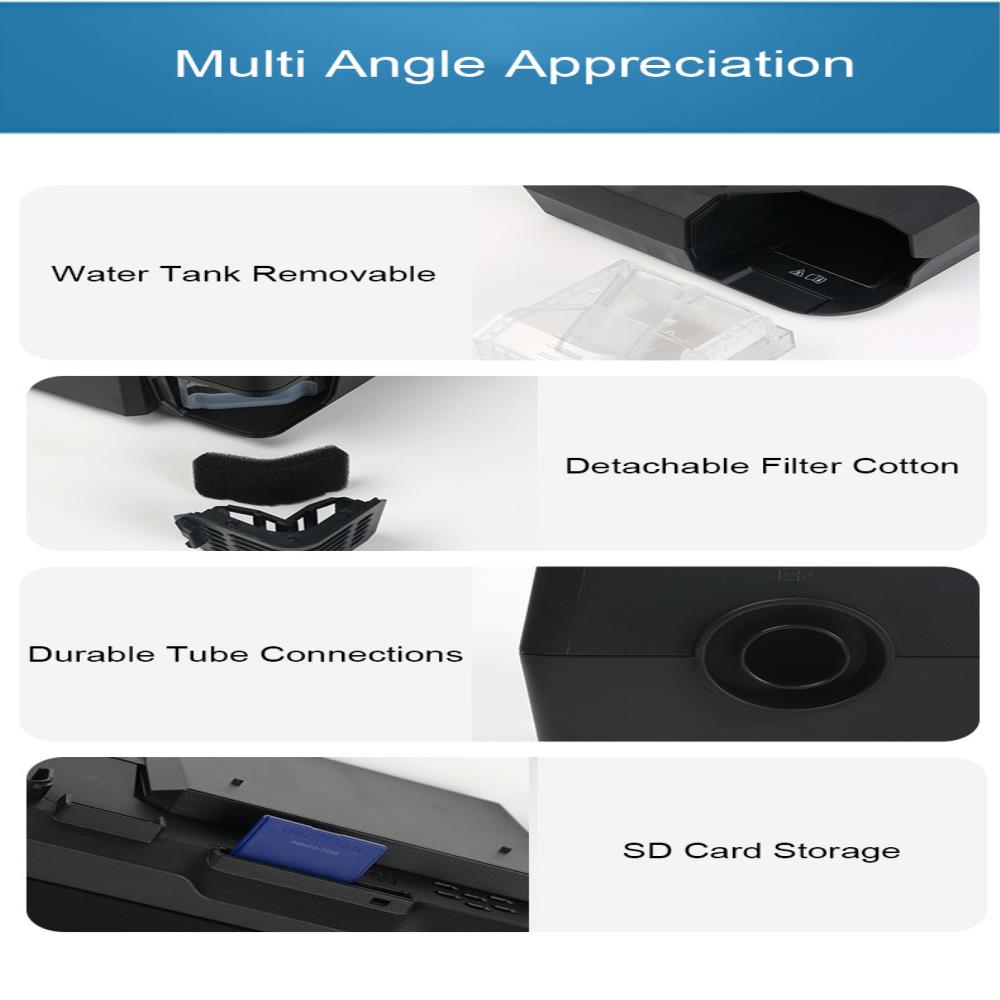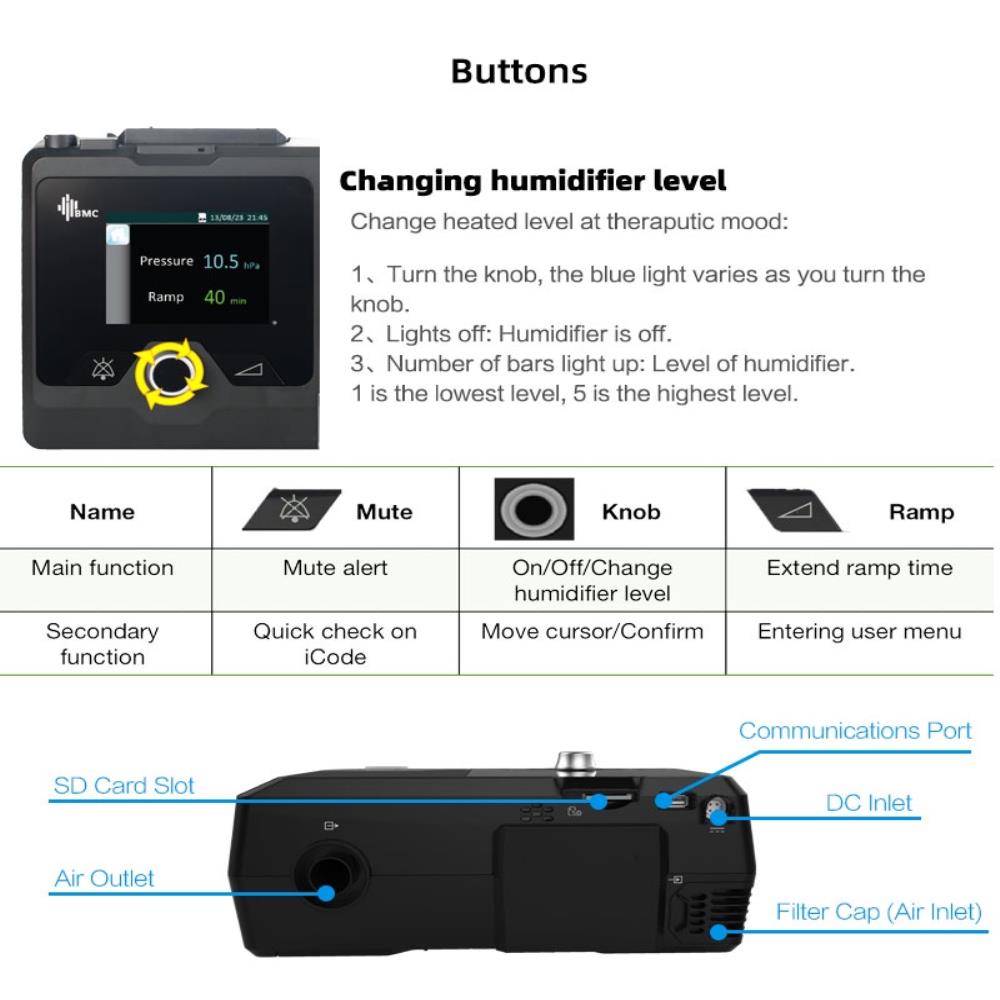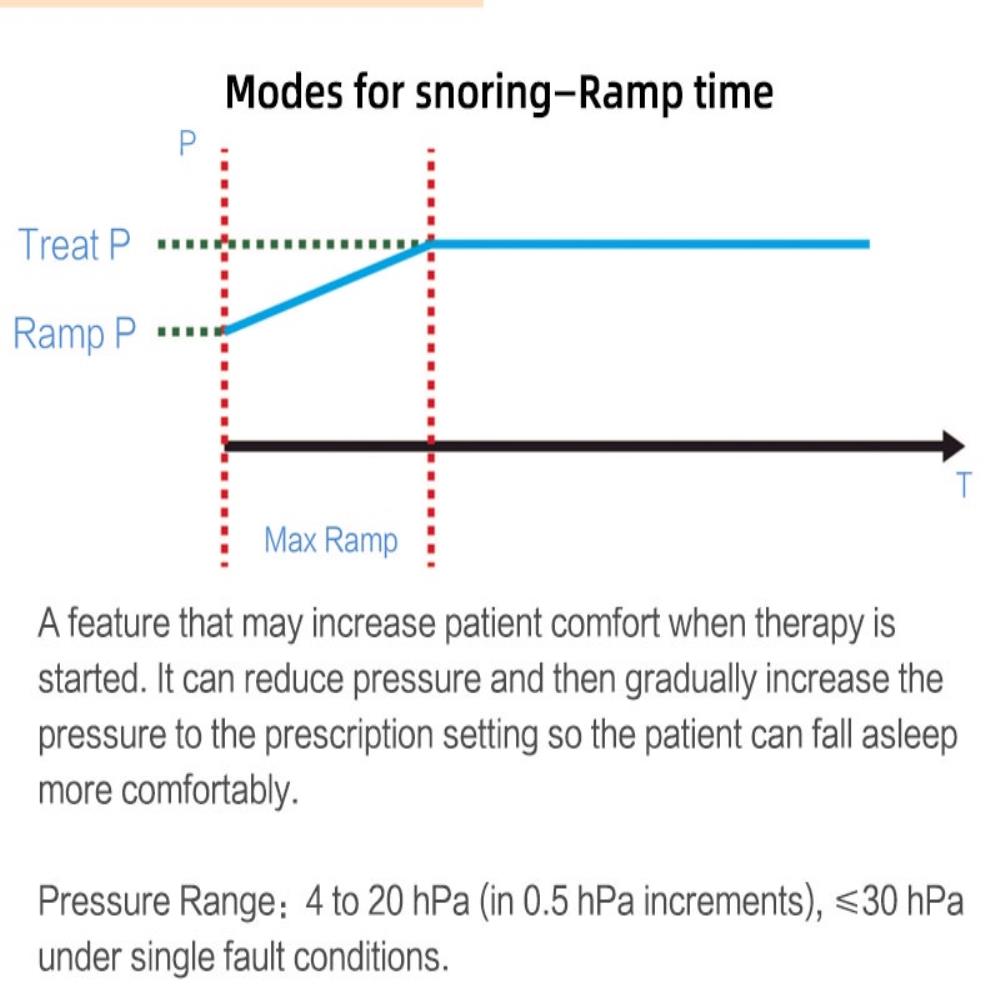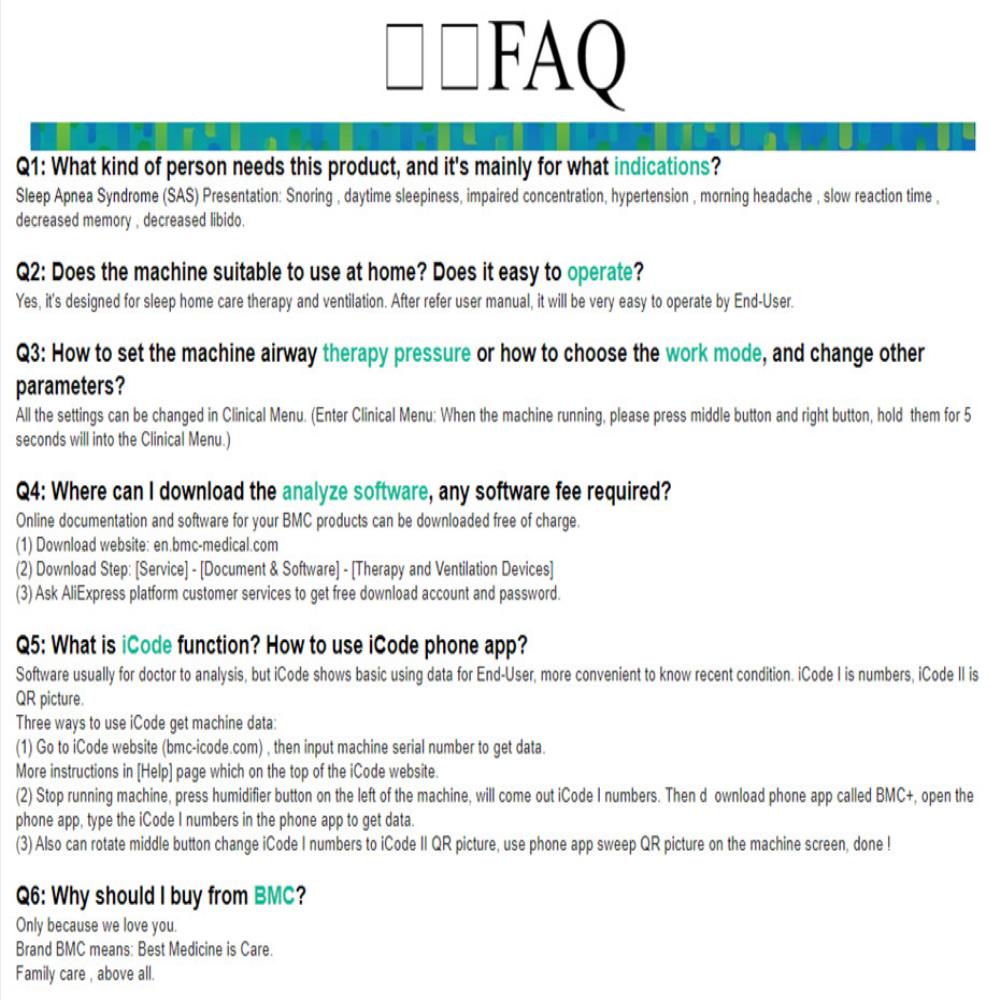 Payment & Security
Your payment information is processed securely. We do not store credit card details nor have access to your credit card information.